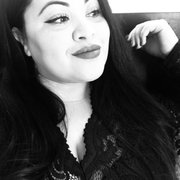 Since I did find attorney Michael Rabban through Yelp, it is my due diligence to inform everyone that he is as excellent as his reviews paint him to be. I retained Michael a few months ago to handle a criminal case for me and my experience in doing business with him has been pleasant and easy so far. When you are in a dire situation and need an attorney who is professional, honest, and intelligent, do yourself a favor and get a consultation with Mr. Rabban. You will find that regardless of the matter at hand, he will treat you with dignity and respect. I consulted with other attorneys before meeting Michael and I knew right off the bat that they were in it only for the money. I knew that I was just "another client". With Michael, I felt like he actually cared about my case. I walked into his office stressed out and scared and he put me at ease. He is passionate about his career and most importantly, he is EFFECTIVE in his profession. I am glad I found him and I highly recommend Michael to anyone seeking legal counsel. Mike Rabban has been my litigation attorney since 2010 and I have nothing but good things to say about him. As a lawyer myself, I can distinguish between those lawyers that actually care about you as a client and those that are more interested in your money. He and his legal team are alert and attentive, meaning, that when you call his offices someone will answer right away and will address your needs and concerns (which is very important during troubling times), most personal injury attorneys do not answer the phones unless they need something from you. Mike on the other hand, will answer the phone regardless of what stage in litigation you are in. If you have a concern that needs attention, Mike will address it. I can not stress how important that is. To actually feel as if your attorney is on your side and attentive to your needs is the best feeling to have when you are going through troubling times. Mike and his legal team are attentive, caring, and most importantly, very experienced in their field. For the reasons explained above, I advise anyone reading this to call Mike now if you have a troubling legal issue that needs to be resolved. Michael helped me with my accident case, he was very attentive with my case and I was happy with the result. I definitely recommend him for your accident case. I needed help with a car accident case as the insurance company wasn't being very helpful dealing directly with me. I reached out to Mr Rabban's office and took over dealing with the insurance company and arranged a very favorable result! Anytime I called for a status update it was always very easy to reach them. I was recently in a car accident. Michael helped me from start to finish. He was always available and always on top of things. You hear bad things about lawyers but Michael was different. I am very happy with the outcome and we got a great settlement. Thank you!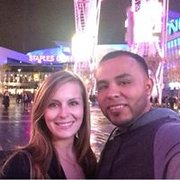 Michael and his team are great! Timely and communicative. Very quick to respond to any of our calls or emails. Easy, smooth experience. This law office has our recommendation!