Los Angeles Dog Bite Experts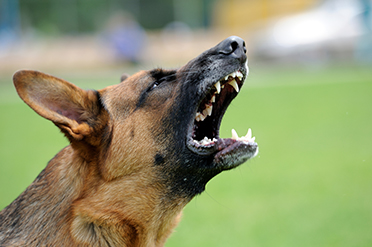 As many as 4.7 million dog bites occur in the United States each year. Of these attacks, nearly 800,000 require dedicated medical care. If you have been injured in such an accident, it is well within your rights to receive compensation for your losses.
As soon after your injury as possible, it is in your best interests to contact an experienced dog bite lawyer. Our attorneys have years of experience handling dog bite cases and are here to provide you with the aid necessary to see that your rights are respected.
While insurance companies might not always be liable to pay out settlements in dog attack cases, California has strict liability laws for dog owners when dog attacks are concerned. The dog owner is responsible for their pet, and Californian law does not allow the owner to dispute who was at fault. Therefore, the owner is automatically responsible with paying for your damages.
The types of wounds you may suffer in the wake of a dog attack are numerous. These are some of the most common:
Lacerations
Puncture Wounds
Contusions/Abrasions/Hematomas
Amputations/Avulsions/Crushes
Fractures/Dislocations
Infections
Foot fracture and toe severing
Skull and scalp injuries
Broken ribs and punctured lungs
Along with the potentially serious physical damage, there is the chance of severe emotional suffering. Particularly if the victim happens to be a young child, there is an increased chance that they may suffer from long lasting anxiety when confronted with dogs, fear of leaving the house as well as separation anxiety.
Dog attacks also frequently target the face, such as the nose, cheeks or lips and cause up to 44,000 facial injuries per year. These injuries can cause disfiguring scars that can have very long lasting consequences from both physical and psychological standpoints. These scars could also end up requiring multiple plastic surgeries to remove them, which can be both painful and expensive.
If you or one of your loved ones has been injured in a dog attack, you might be entitled to the following benefits:
Payment for any past and future medical treatment expenses. This includes any mental health treatment
Loss of any past and future income and earning capacity resulting from your injuries
Emotional distress
Past and future pain and suffering caused by the attack
Any other expenses caused by the dog bites or the dog attack
If you or one of your loved ones have been the victim of a dog attack in California, you should not hesitate to contact the Law Offices of Michael Rabban. Our experienced California dog bite attorneys will defend your rights if owners allowed their dogs to cause you or a loved one harm. Should negligent parties refuse to take responsibility, the litigation techniques necessary to hold them
accountable are our specialty. Dog bites are a dangerous and serious matter, no matter the size or breed of the dog involved.
Located in the San Fernando Valley since 2006. We provide those who have been injured with personalized legal care and support.
Schedule a free case evaluation by calling this number: (818) 272-8882