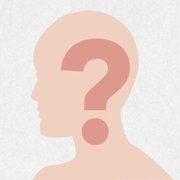 Mr Rabban was very patient with me and always answered all my questions. I never felt lost because he explained every step that was ahead. The best part was that I never had to worry about anything and I didn't have to deal with anything because he took care of EVERYTHING!!!! Had an accident case with Michael and saw great results in short period of time. He is kind and works hard on each case....I would highly recommend Michael as He truly cares for his client and goes out of his way to help them!

Micheal and his staff seem friendly and caring. Our case was closed with a good settlement and I am happy that we took our case to them. his assistant was helpful and responsive as well.

I thought dealing with my accident was only going to bring me more pain and burden, but in actuality Michael made it easy to deal with and took care of everything for me.

Michael Rabban deserves much more than 5 stars!! I've had some less-than-ideal experiences with lawyers in the past and was reluctant to try a new one, Michael Rabban, on the word of a friend. But man, am I happy I did! Michael has renewed my faith in lawyers and shown me first-hand, that there are still some fantastic ones out there! He was very patient with me during all parts of my case and took the time to personally (which I think is one of the most important parts) explain all aspects and processes to me, till I felt comfortable and "in the know". I have to give credit to his staff as well, particularly Ali, for being so great about communicating and always being on top of forwarding messages between Michael and myself in a very timely manner. Michael and his staff perform with the utmost professionalism and go above & beyond to make sure their clients are looked after and don't feel like just another drop in the bucket. They have earned my loyalty and I strongly recommend Michael Rabban to anyone looking for an outstanding and very resourceful lawyer.

I needed help with a car accident case as the insurance company wasn't being very helpful dealing directly with me. I reached out to Mr. Rabban's office and took over dealing with the insurance company and arranged a very favorable result! Anytime I called for a status update it was always very easy to reach them.