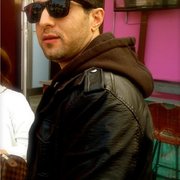 I had been dealing with a frivolous lawsuit that wouldn't go away for over a year. I met with Michael and with one office visit he put my worries to rest with his confidence and knowledge. It didn't take him long to get my case dismissed and subsequently allow me to get back to my life! I am completely clueless when it comes to the law and procedure but he was very patient in walking me through the process step by step so that i felt comfortable at all times! Michael has amazing follow up and is incredibly caring and empathetic as well, which is rare for lawyers! I would HIGHLY recommend Micheal and as much as I hope I will never need him again, he will always be my #1 choice for legal needs!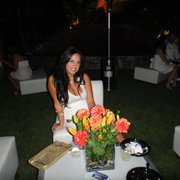 I rarely write a review, but when I do it because i'm either really angry because of service or I'm extremely happy about service in this case I'm obviously very happy! Unfortunately, I recently had legal issues. I was referred to the law offices of Michael Rabban by a friend of mine, and I couldn't of been more happy. As someone that hasn't had much experience with legal issues before, I didn't know what to expect but I'm pretty sure that I got the A+ service that me and my anxieties were looking for! Mr. Rabban was so sweet, funny and most importantly, very attentive to my MANY questions. Everyone in the office seemed so nice and professional. My case was closed with success a lot sooner than I had expected and I couldn't be more thankful. With that said, I thought the LEAST I could do is write a positive review for their office. Hopefully I won't need him anymore 😉 but if I do....I will feel confident to give him a call.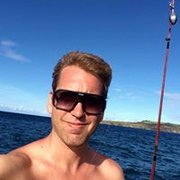 Michael was very professional and guided me through through process after my accident. Thankfully he worked hard and made sure my case came to a positive conclusion despite the other persons insurance company playing hardball.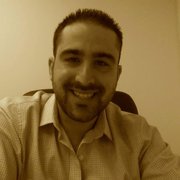 GREAT LAW OFFICE! Was injured in a severe car accident and Michael took care of everything. HIGHLY Recommend. Thank you for everything and I will refer many friends and family your way. Michael Rabban is one of the few attorneys that I choose to work with, and that I am almost certain will demonstrate the best care for his clients injury cases. He shows compassion in his work and in his clients. From what my patients tell me, he treats his clients with the upmost respect and professional behavior. He continuously follows up with his clients and keeps them up to date on what is going on. My practice was built on referring my injured patients to the most competent and aggressive attorneys. Mr. Rabban is on that list. Michael and his staff are simply amazing! They are available day or night for any question you may need advise about. I was very pleased with the outcome of my case. Highly recommend this law firm!!