Get a free case evaluation today.
PERSONAL INJURY LAWYER LOS ANGELES

The best car accident lawyer in the Los Angeles area.
Since 2006 we've helped 1000+ clients recover over $25,000,000 in monetary compensation for their suffering.
Have you been injured in a car accident?
You may be entitled to receive financial compensation for damages you have suffered as a result of your injuries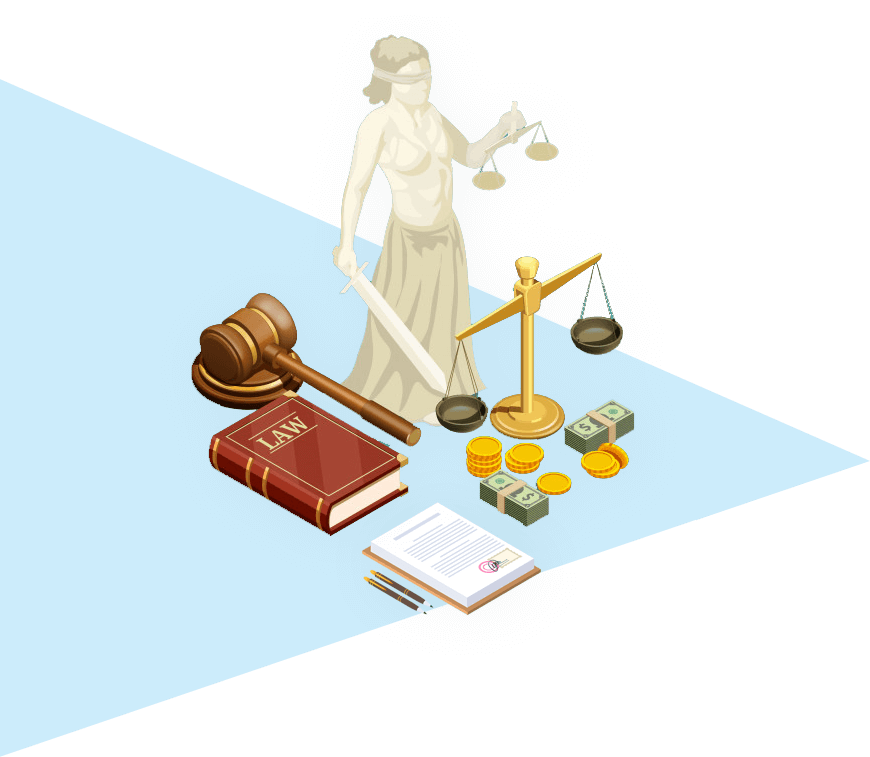 Personalized legal service based on your needs.
We assist with all aspects of your case: legal paperwork, insurance, medical care, monetary compensation, any special needs
Tailored medical care
and recovery support.
Access doctors, chiropractors, physical therapists, imaging, medication, care and support to heal both physically & mentally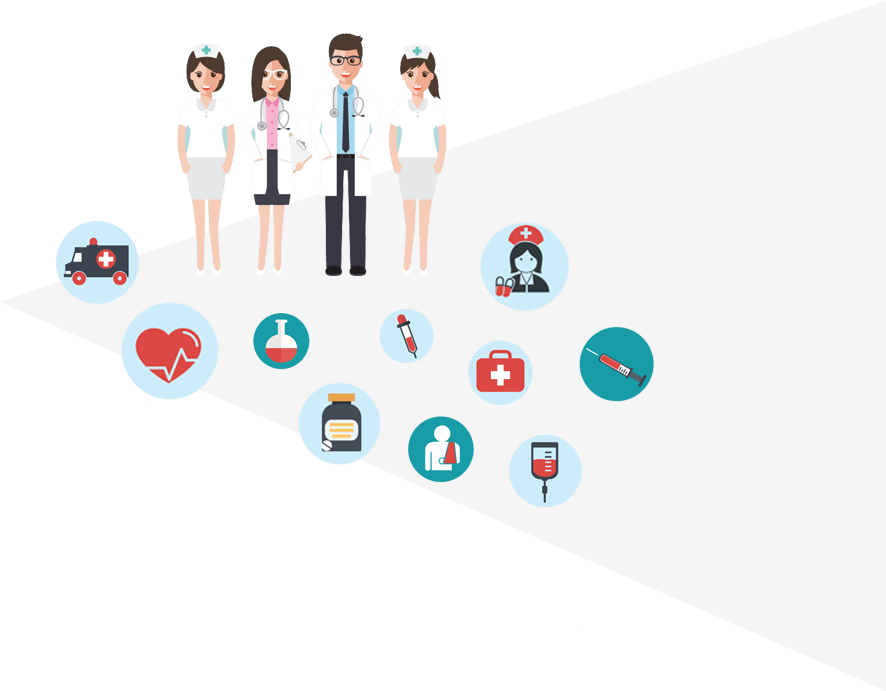 PERSONAL INJURY LAWYER LOS ANGELES
Absolutley no fees, no risks. We only get paid when you win.
We fight for your rights to win maximum compensation for your injuries, medical bills, physical therapy, lost wages, pain and suffering — with no attorney fees.

The Law Offices of Michael A. Rabban:
Personal Injury Lawyer and Car Accident Attorney in Los Angeles California
Legal affairs are often confusing, stressful, and downright overwhelming. To ease the burden, you need a Los Angeles personal injury attorney on your side who can advocate for you effectively and take some of the weight and burden of your personal injury off your shoulders.
At the personal injury Law Offices of Michael A. Rabban, we understand the pressures of the legal process and how crucial it is to make everything as easy as possible for our clients. Michael A. Rabban is a top personal injury attorney, Los Angeles native, and legal expert who is wholeheartedly dedicated to helping survivors of car and vehicle accidents.
If you're looking for the best personal injury lawyer in Los Angeles, look no further than the Law Offices of Michael A. Rabban. Our firm has a long history of putting our clients first. Not only do we fight for you, but we also provide unyielding support throughout the entirety of the legal process. No health insurance? Struggling to afford copayments? No problem. We'll handle all of it for you.
As one of the top personal injury lawyers in Los Angeles, we don't just talk a good game; we work hard to ensure that you attain the justice and compensation you deserve as a result of your car accident injury, or other personal injury you've experienced.. We don't get paid until you do—that's how confident we are in the personal injury attorney services we provide.
Don't leave your legal battles to chance. Instead, give us a call and receive legal representation from the best personal injury lawyer Los Angeles, California has to offer.
TESTIMONIALS
Attorney Michael Rabban and his team are outstanding. From personal experience and the experience of those I know who have retained his firm, he and is team are hard working and caring for their clients. They always are attentive and responsive, and also fierce when it comes to fighting the other side. This is who you want on your side.
Praise from some of our happy personal injury clients

Micheal and his staff seem friendly and caring. Our case was closed with a good settlement and I am happy that we took our case to them. his assistant was helpful and responsive as well.
Majid S.
Los Angeles, CA


My mom and I were in a pretty bad wreck. My brother had used Mr. Rabban in the past and I decided I would do the same- best decision ever! My car was totaled and my back will never be the same but fortunately I was well represented during this time of need. I have sent many friends his way and will continue doing so.
Ingrid Garces
Irvine, CA


I needed help with a car accident case as the insurance company wasn't being very helpful dealing directly with me. I reached out to Mr. Rabban's office and took over dealing with the insurance company and arranged a very favorable result! Anytime I called for a status update it was always very easy to reach them.
Greg Wasik
Los Angeles, CA


2nd time there and got what I was looking for.
Alejandro Santana
Los Angeles, CA


I thought dealing with my accident was only going to bring me more pain and burden, but in actuality Michael made it easy to deal with and took care of everything for me.
Mona M.
Irvine, CA


Michael Rabban deserves much more than 5 stars! Michael has renewed my faith in lawyers and shown me first-hand, that there are still some fantastic ones out there!
David P.
Los Angeles, CA



Recent Settlements
We fight for you and get the compensation you deserve
CAR ACCIDENT
VICTIM
$1,500,000
SETTLEMENT
TRUCK ACCIDENT
VICTIM
$650,000
SETTLEMENT
CAR ACCIDENT
VICTIM
$250,000
SETTLEMENT
WRONGFUL
DEATH
VICTIM
$750,000
SETTLEMENT
MOTORCYCLE
ACCIDENT
VICTIM
$650,000
VERDICT
CAR ACCIDENT
VICTIM
$250,000
SETTLEMENT

CAR ACCIDENT LAWYER IN LOS ANGELES
Get a top Personal Injury Lawyer in Los Angeles
Our car accident lawyer in Los Angeles can help you.

Personal Injury Articles & Videos
Learn about personal injury law, car accident case settlements, and more…
FAQ's About Personal Injury Law
How common are personal injury cases in Los Angeles?
If you've suffered a personal injury and need to hire an injury lawyer in Los Angeles, know that you aren't alone. Every year, almost two million people are injured in automobile accidents in the United States. Moreover, over 200,000 people are injured in California alone. And that's just automotive incidents. When you include all the other ways that people obtain injuries, the numbers really add up.
A Los Angeles personal injury attorney is privy to many different types of cases. Car crashes are the most prevalent source of personal injuries, followed by medical malpractice, slip and fall events, and assault. Workplace incidents are also relatively common, particularly in the construction industry. Surprisingly, dog bites and defective products also make the list.
No matter the cause, you'll likely face detrimental consequences. Costs often include, but are not limited to, medical bills, lost wages, automotive repairs, and other property reimbursements. Hiring a personal injury lawyer in LA is essential for minimizing damages.
In truth, personal injury cases are all too common, and legal affairs are complicated without prior knowledge of personal injury laws in Los Angeles. Attempting to navigate the legal minefield on your own will likely overwhelm you. Fortunately, you can enlist the services of the top personal injury lawyers in Los Angeles by giving the Law Offices of Michael A. Rabban a call. In many cases, proper legal representation can make the difference between getting the justice and compensation you deserve and ending up empty-handed.
What are the consequences of a car accident injury that occurs in Los Angeles?
Many types of incidents fall under the personal injury category, including motor vehicle collisions, workplace accidents, and medical malpractice. Accordingly, they can induce a wide variety of consequences, from long and short-term discomfort to exceedingly expensive medical bills.
Here are just a few of the ways that personal injuries can be damaging:
Loss of income or earning capacity
Hospital and other medical expenses
Physical pain and suffering
Grief and psychological trauma
Legal repercussions are rarely open and shut cases. For instance, determining fault and proving negligence can be especially tricky without a top personal injury attorney in Los Angeles. Rest assured—you can receive the expert support you need by contacting the Law Offices of Michael A. Rabban. As the best personal injury lawyer in Los Angeles, Michael A. Rabban is determined to help you win your legal battles.
Who can be at fault in car accidents in California?
Determining responsibility in a California automobile accident is a complicated matter. For the most part, the at-fault party is identified by negligent behavior. When a driver's negligence causes a car accident, they are automatically liable for damages. However, establishing negligence can be difficult, which is why you need an excellent Los Angeles, CA, personal injury attorney on your side to help.
Negligent actions take on many forms. Typical examples include drunk driving, texting, speeding, failing to heed traffic signals, and general distracted driving. If you're a victim of another driver's negligence in a car accident in Los Angeles, and California at large, a personal injury lawyer LA can prove their guilt and absolve you of any blame.
Under personal injury laws in Los Angeles, CA, a negligent driver is liable for any and all damages to passengers and non-negligent drivers. Sounds simple, right?
You'd think so, but in order to protect against hearsay, victims still have to meet what is called the burden of proof. In other words, they need to effectively show that the negligent driver is actually responsible for their injuries.
Working with a top personal injury attorney in Los Angeles, you must prove the following:
The defendant owed you a duty of care.
They violated that duty of care by being negligent.
The consequences were severe enough to cause injuries specific to the incident.
Accordingly, understanding "duty of care" is essential for making your case airtight. Broadly speaking, it means that one person is responsible for another person's well-being. For example, police officers have a duty of care to the people they apprehend, regardless of the suspected crime. If someone under arrest suffers a medical emergency, officers are responsible for calling an ambulance and rendering first aid. If they fail to do so, they may be held accountable for medical consequences.
When it comes to automobile accidents, a driver's duty of care necessitates attentive driving practices, staying sober, and keeping an eye out for other cars, pedestrians, and obstacles. It also entails retaining complete control of the vehicle while it's in operation. If a driver fails to execute any of their driving responsibilities, they are considered negligent under personal injury laws in Los Angeles, CA. As a result, they may be liable for damages in the event of a car accident.
The best way to prove negligence is to hire a top personal injury attorney in Los Angeles. A Rabban Law injury lawyer can help you do things by the book by underlining duty of care and any additional legal premises.
Is it possible for both drivers to be at fault according to car accident personal injury laws in Los Angeles and in California in general?
If more than one driver is negligent, the case is declared a "comparative fault accident." In other words, both drivers are held responsible. Regarding damage payments, the amount each person pays depends on the portion of total fault they're assigned. Often, the blame is not equal, resulting in varying monetary consequences.
For example, if you were involved in a side-end auto collision because as you were going through a green light, another driver T-boned you and caused an injury. Sounds like they're at fault, right? Not necessarily. If you were speeding at the time of the incident, you might also be found at fault because it meant the other driver had less time to react.
In such a case, the other driver might be assigned 70% of the responsibility. Though they are mostly to blame for running the red light, you are still partially at fault for speeding. Consequently, you would only secure 70% of the total damages incurred from your injury. So, if your injury costs $20,000, you would receive $14,000 in compensation.
Needless to say, assigning comparative fault can get complicated. If neither party has a dash camera, the situation can quickly devolve into a case of he said-she said. Without conclusive evidence, it is often challenging to prove who the negligent party is. That's why it's so important to work with an experienced personal injury lawyer and car accident attorney if you've been injured in Los Angeles or in California in general.
Incidentally, the same holds true for other types of personal injury. A person or business might be found negligent but only assigned a portion of the total blame. Thus, it is absolutely crucial to have a qualified Los Angeles personal injury attorney by your side. In a comparative fault accident, making a strong and well thought out argument improves your chances of minimizing blame and increasing received payments. Without a top personal injury attorney in Los Angeles, you might miss subtle nuances that make the difference between a failed case and a successful one.
What damages are available if I've been injured in a car accident in Los Angeles?
There are two different types of damages in a personal injury case: economic and non-economic. Economic damages can be easily quantified; for example, medical bills have a specific dollar amount. On the other hand, non-economic damages lack a numerical value. Examples include pain and suffering, mental anguish, and other imprecise factors. Since they are compensated subjectively, having a Los Angeles, CA, personal injury lawyer to argue your case is critical.
The most common types of damages involving personal injury law in LA are:
Medical expenses
Loss of income
Physical therapy
Medication
Future medical care
Pain and suffering
Scars or disfigurement
Vehicle repairs
Loss of limb
Loss of a spouse or partner
Wrongful death
Additionally, some cases may also merit an award for punitive damages. Punitive damages apply whenever a defendant behaves in a particularly egregious fashion. For example, a vigilant factory owner could be liable for ordinary damages from a workplace accident. However, if they knew about safety deficiencies beforehand and covered them up, they might also be responsible for punitive damages.
In any personal injury case, the damages are based primarily on the losses suffered due to injury. When you file a personal injury claim, you're asking for the other party to compensate you with the maximum amount of money requested. Contact Rabban Law to partner with the best personal injury attorney in Los Angeles and maximize your reward.
I got into a car accident in Los Angeles - what happens if the other driver isn't insured?
Special rules come into play when one of the drivers in an automobile accident isn't insured. You might think that there would be no way to recover damages if the other driver lacks car insurance. Fortunately, there are a couple of viable avenues you can take to receive compensation.
For starters, California car insurance companies are required to offer uninsured and underinsured motorist (UM/UIM) coverage. In the event of a crash, you and your passengers are protected up to the liability limit. Convenient, right? Still, you need to keep in mind that this particular coverage requires you to opt-in. If you don't have it, you won't be covered.
As an aside, UM/UIM policies will pay for any damages that exceed the other driver's insurance limit. So, if you have $50,000 in damages and their plan only pays out $30,000, your UM/UIM policy will cover the difference of $20,000.
Without UM/UIM insurance, your only option is to sue the other driver. Unfortunately, many people like to claim that they don't have the resources to pay for damages even when they do. However, a qualified personal injury attorney Los Angeles, California, can help investigate their claim's accuracy and determine their real assets.
On top of that, you might be able to recover damages from someone other than the driver. For instance, a friend or family member who lends their vehicle to an uninsured driver may be liable for damages due to negligence. Michael A. Rabban is the best personal injury lawyer in Los Angeles for investigative cases involving questionable assets and responsibility. Contact us today to clear up any questions you have regarding insurance!
How does a wrongful death affect a personal injury that occured in Los Angeles?
In the United States alone, more than 30,000 people are killed in automobile accidents annually. In such tragedies, the victims are unable to file any lawsuits themselves. However, according to personal injury laws in Los Angeles and in California, surviving family members can file a wrongful death lawsuit to hold the responsible driver accountable and receive monetary compensation.
Keep in mind that only certain people are allowed to file a wrongful death claim. Admissible family members include spouses, domestic partners, children, or grandchildren. The courts also consider anyone else who has a claim on the deceased's estate. So, for example, a nephew, niece, or even a friend or business partner could file a claim if they can prove that they own a share of the victim's estate.
There are also specific damages attached to a wrongful death lawsuit. Accordingly, the responsible party may be liable for funeral expenses, burial expenses, loss of future income, and additional damages due to loss of companionship.
It may seem crass to think about a lawsuit in the aftermath of a loved one's death. However, unexpected deaths take an unavoidable toll on your mental health and financial stability. No amount of money will ever replace the person you lost. But it can relieve you from the resulting financial burden and serve as a means for holding the negligent party responsible for their actions.