What To Do If You Were Injured In A Car Accident As A Passenger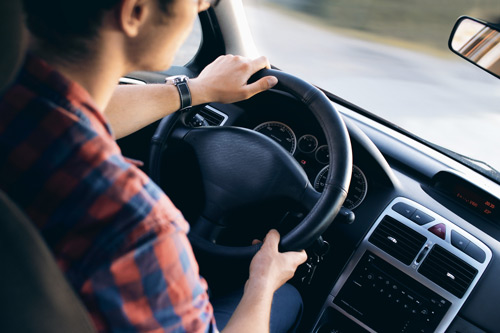 Being a passenger in a car accident can be a scary experience. Through no fault of your own, you are victim to another driver's negligence and you're left with the responsibilities that come with dealing with the aftermath of a car accident.
The good news is that, as a passenger, you don't have to worry about being held liable, but you are responsible for the financial, legal, and emotional burdens you must deal with after the accident.
Here are some tips on what steps to take if you were injured in a car accident as a passenger:
Seek Medical Care
The single most important step to take is to seek immediate medical care. Be sure to document all of the medical treatment you receive, which could include:
Copies of your medical bills

Copies of bills from your insurance company

Copies of lab bills

Diagnostic testing or imaging (such as MRI)

Receipts from prescriptions and doctors visits

Documentation from any rehab or physical therapy
During each visit, make sure to let the medical professionals know about your accident. Pay careful attention to your body and try to sense if there are any aches or pains that may be a result of the accident and report them to your medical care providers.
Document Your Injuries
Documenting your injuries is also a very important step. You can do this by taking photos of your injuries at the scene. Also be sure to take photos of the accident scene as well, including the damage to both vehicles and debris around the vehicles.
Physical injuries themselves can be compensated for with a personal injury case, but be sure to also document any relevant emotional strife you may experience as a direct result of the accident as well, as you are also able to be compensated for it in your case.
Also, keep track of any loss in wages due to the accident.
Acquire Information From All Parties Involved
Lastly, you'll want to have the name and contact information for all parties who were involved in the accident, both in your car and the other party's car. Don't forget to record the insurance information of all parties too. Once that is done, give your insurance company a call and find out your insurance policy's coverage.
Getting The Best Outcome
Now that you know what to do if you've been injured as a passenger in a car accident, the next step is to reach out to an experience personal injury lawyer who can effectively help you with your case. Car accidents are scary and stressful, but you don't have to do it alone.
Contact A Personal Injury Attorney Today
If you or your loved one has suffered an injury due to someone else's fault, be sure to work with a qualified personal injury lawyer right away so you and your loved ones can get the justice and monetary compensation you deserve.
Contact The Law Offices of Michael A. Rabban at (818) 272-8882 today for your free consultation.